Try Flexihostings.net.au for free
Move your existing website over or start a new one with us now.
60 days of fabulous and FREE web hosting. No credit card required!
Fast Shared Cloud Hosting
24/7 Tech Support
99.99% Up-time Guarantee
Reliable & Secure Web Hosting
Hosted over 1,000,000 web sites since 2003
Australia Most Popular Web Hosting Plan
As low as AU$ 2.95 /mo.
One simple hosting plan which fits all
UNLIMITED Disk Space
UNLIMITED Bandwidth
UNLIMITED Email
UNLIMITED MySQL Database
UNLIMITED Sub Domain

Other features that are included in your hosting plan
Webmail, Auto Responder, FTP, Web based File Manager, Auto Installer for over 50 scripts, Analytic Software and much more (click to view all web hosting features).
Special Features of Flexihostings.net.au
Up to 25% CPU allocation per account (highest in the industry for shared cloud hosting)
Up to 160MB RAM allocation per account (highest in the industry for shared cloud hosting)
FREE WordPress Installs
Free Website Migration
FREE Site Builders & Auto Installer (over 50 scripts)
Anti SPAM Protection
On-site & Off-site Backup (Daily, Weekly & Monthly rotation)
Full Features List
With unlimited disk space, data transfer, and mailboxes, the Flexihostings.net.au plan is the perfect home for your individual or small business website.
Pricing
Plan Price
6 / 12 / 24 / 36 / 48 & 60 months
Setup Fees
Free
Domain Names
From AU$12 per year
Money-Back Guarantee
60 Days
Site Tools
Website Builder
Yes
Web Analytics Tools

Yes

FTP Access
Yes
Email
POP Mailboxes
Unlimited
WebMail Client

Yes

Spam Filtering
Yes
Newsletter Manager Tool

Yes
Programming
PHP 4 & 5 Support
Yes
CGI Directory

Yes

MySQL Databases
Unlimited
Python

Yes

Script Library

Yes
Platform
Powered By 100% Wind Energy
Yes
Load-Balanced Platform
Yes
Multi-GB Connections
Yes
Daily Server Backups
Yes
Backup Generator System
Yes
24x7 Facility Monitoring
Yes
Plan Specifics
Disk Space
Unlimited
Bandwidth
Unlimited
Email Accounts
Unlimited
Domain Management
Domain Pointing
Unlimited
Automated Domain Renewal
Available
Registrar Transfer
Yes
Subdomains
Unlimited
Available Applications
WordPress
Yes
Gallery2
Yes
phpBB
Yes
GBook
Yes
Joomla
Yes
Poll, Survey, Counter Tools
Yes
Support
24x7 Support
Phone, Email & Live Chat
Customizable Control Panel
Yes
FAQ Library
Yes
Step-By-Step Tutorials
Yes
Hide other features
How much does web-hosting business hosting plan cost?
Select your preferable period of fabulous web hosting service
Warning
: session_start(): Cannot start session when headers already sent in
/home/flexiau/public_html/unlimited-web-hosting/searchdomain.php
on line
2
Warning
: session_name(): Cannot change session name when headers already sent in
/home/flexiau/public_html/unlimited-web-hosting/searchdomain.php
on line
3
You will love our web hosting!
Our unique solutions and expertise guarantee a superior experience!

Immediate Activation
Our automatic account activation system allows you to start managing your account immediately.

1-Click Account Setup
Publish a new website or request a free existing website migration in less than 3 mins with our unique Setup wizard.

Live Setup Assistance
We even call you on the phone to guide you through the setup process for an even smoother start-off.
99.9% Uptime Guarantee
We have unique approach to achieving the highest possible uptime leading to actual numbers of more than 99.99%. We also guarantee that if you ever experience more than 0.1% downtime on a yearly basis you will be compensated.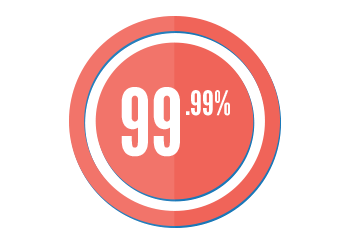 Easy Contact 24/7
Our support team can be reached 24/7 over phone, chat and ticketing system.
No Waiting
We have virtually no on-hold time on phone and on live chat and an average 10 min. response on tickets!
Real Help
We know a lot and we are always ready to use this knowledge to help you!
Joomla & WordPress
We have crafted unique tools that make it easy for the most popular applications.
Autoinstaller For Easy Start
Autoupdater For Great Security
Dynamic Cacher For Great Speed
Staging & Git For Geeky Users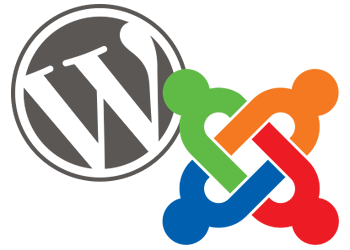 Our interfaces will make your life easier!
We have crafted a unique User Area where you can manage all aspects of your account, including your domain, your billing and your tickets. The cPanel is integrated in the user area with a lot of unique functionality added to it.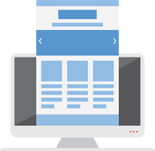 Comprehensive User Area
One-stop Management
Beautiful design
Easy-to-use tools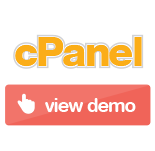 Enhanced cPanel
The best hosting control panel
Integrataed in our User Area
Containing tons of extra features
Since 2003
Flexihostings.net.au  has been providing reliable web hosting services since 2003 and we have serve over 300,000 clients and hosted over 1,000,000 websites on our servers.
Enterprise Grade
Your websites are only hosted on enterprise grade servers and networking gears.
Experienced Server Administrator
Experienced server administrator to ensure our servers running smoothly and preventive checks are taken.
Continuously Monitored
All servers are monitored continuously and we have on site engineers to rectify any error that may occur immediately.
24/7 Support
We have real 24/7 technical support team to assist you.
5 Countries
We operates our servers from 5 different countries, namely USA, Singapore, Hong Kong, Netherlands and Australia.
Over 11 Years of Experience
We have been offering web hosting services for over 11 years now and we seriously know what we are doing.
User friendly cPanel Control Panel
All web hosting accounts come with the most popular cPanel control panel. You can manage every aspect of your web hosting account from cPanel.
Flexihostings.net.au FAQs
Are you reliable? How can you be so much cheaper than the rest?
We are indeed very reliable. We're able to offer quality web hosting service as such an affordable price because of the economy of scale that we have. Providing reliable web hosting service has been our forte for the past 11 years and through the experience we have streamline most of our processes to keep our running cost at the lowest possible.
What happen if my website exceed the resources limit you have set?
We will recommend you another customized plan for your website. We will inform you of your options and you are free to decide on the best path.
What type of technical support do you offer?
To ensure we are able to provide you with efficient technical support, all technical support will be handle via our global helpdesk through email only. We do have 24/7 Customer Service hotline if you would like to speak to one of our customer service representative
Do you offer domain name registration?
Yes, you can order all sorts of domain names through our secure online order form.
Do you offer Cloud Server or Dedicated Server?
Yes we do but at this moment, our focus for the Philippines marketing is our cloud shared web hosting. You may contact our Customer Service Rep for a quote for the services that are not listed on this website.
Are you seriously offering us 60 days of free web hosting? Does it comes with all the feature as a paid account?
Yes, we are. We want you to experience what you will be paying for before committing to it.
What will happen to my hosting service after the 60 days Free Trial Period?
You'll receive an automated email/invoice from us 21 days before the expiry of your account. By default, this invoice is set to extend your account for another 2 years (2 years account are our best selling account) but you can easily contact our Customer Service to either change the term you want to extend your account for or to cancel our hosting service on the due date.
How secure is my data / website with you?
It's very secure. You can sleep well by leaving your website with us because our server protected by automated backup and we have 3 copies of your website at any one time.